Giles Gardam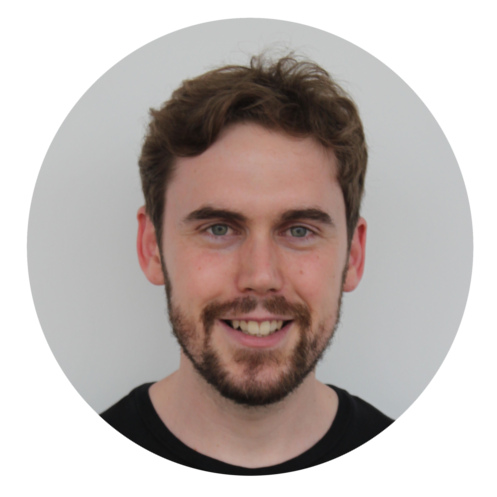 I am a postdoc in geometric group theory working in the Topology Group at the University of Münster (job title: "akademischer Rat a.Z." ~ research associate). I did my graduate studies under Martin Bridson's supervision in Oxford, defending my DPhil thesis on 1 September 2017. Afterwards I was a postdoc for a year at the Technion before participating in the Hausdorff Trimester Program Logic and Algorithms in Group Theory in Bonn (September to December 2018). I did my undergraduate studies at the University of Sydney and wrote my honours thesis under the supervision of Anne Thomas.
Email: <first initial><last name>@uni-muenster.de
Post: Mathematisches Institut, Einsteinstr. 62, 48149 Münster, Germany
Office: 513
Pronouns: he/him
Pronunciation:

dʒaɪlz

starts like giant and rhymes with miles
I am currently co-organizing the Münster GGT seminar
Research interests
I'm interested in group rings, obstructions to negative and non-positive curvature (for instance, in what settings are subgroups like Baumslag-Solitar groups the only obstruction?), one-relator groups, group boundaries, finiteness properties, profinite rigidity, minimal presentations (e.g. deficiency), group laws, algorithms and complexity in group theory. My interest in computational group theory is not purely theoretical: I code as appropriate.
Papers
My papers are all on my arXiv page.
Published or accepted for publication
Preprints
Algebraically hyperbolic groups, with Dawid Kielak and Alan Logan, arXiv:2112.01331

We initiate the study of torsion-free algebraically hyperbolic groups; these groups generalise, and are intricately related to, groups with no Baumslag-Solitar subgroups. Indeed, for groups of cohomological dimension 2 we prove that algebraic hyperbolicity is equivalent to containing no Baumslag-Solitar subgroups. This links algebraically hyperbolic groups to two famous questions of Gromov; recent work has shown these questions to have negative answers in general, but they remain open for groups of cohomological dimension 2.

We also prove that algebraically hyperbolic groups are CSA, and so have canonical abelian JSJ-decompositions. In the two-generated case we give a precise description of the form of these decompositions.

JSJ decompositions and polytopes for two-generator one-relator groups, with Dawid Kielak and Alan Logan, arXiv:2101.02193

We provide a direct connection between the \(\mathcal{Z}_{\max}\) (or essential) JSJ decomposition and the Friedl–Tillmann polytope of a hyperbolic two-generator one-relator group with abelianisation of rank \(2\). We deduce various structural and algorithmic properties, like the existence of a quadratic-time algorithm computing the \(\mathcal{Z}_{\max}\)-JSJ decomposition of such groups.

Alternative proof of ball-restricted version, arXiv:1908.00830 appendix to the paper Two generalisations of Leighton's Theorem of S. Shepherd, joint with Daniel Woodhouse (submitted)
In preparation
Upcoming talks
Recent talks
Other writing